More about Dr. Ho: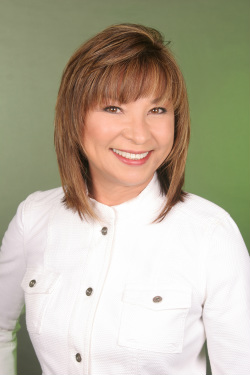 With over 30 years of experience as a physician, Dr. Ho has a comprehensive background in healthcare and is an expert in the fields of Anti-Aging, Regenerative and Aesthetics Medicine. Male and Female patients from all over the U.S., Europe, Asia and the Pacific look to Dr. Ho as their specialist for Bio-identical Hormone Therapy, Advanced Stem Cell Therapy for medical conditions, Medical Supplements, Nutritional IV Therapy, Weight Management, and Aesthetics Medicine services that include Body Sculpting via Tumescent Liposculpture and CoolSculpting, and Medical Laser Aesthetics. She is nationally recognized and a recommended Anti-Aging physician in
"Breakthrough"
, Suzanne Somers' best-selling book on the anti-aging revolution.
Professional History
Dr. Ho is a Diplomate with the
American Academy of Anti-Aging Medicine
.
She is also board certified in Obstetrics and Gynecology by the American Board of Obstetrics and Gynecology and is a Fellow of the American College of Obstetricians and Gynecologists.
She received her medical degree from the John A. Burns School of Medicine in Honolulu, Hawaii and completed her residency in Obstetrics and Gynecology at Kaiser Foundation Hospital in San Francisco, California.
Dr. Ho is a leading practioner and a successfully treated patient herself of
Stem Cell Therapy
for medical and orthopedic indications. This is a cutting edge method and protocol for the harvesting and isolation of autologous (the patient's own) stem cells for re-implantation.
She is a highly trained surgeon who specializes in
Tumescent Liposculpture
, and
CoolSculpting
. She is also highly skilled in
LASER
procedures and has consulted for manufacturers to train other physicians and their staffs in these procedures.
---