Special Events!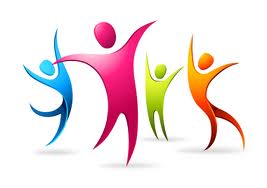 SAVE THE DATE. LOSE THE FAT.
CoolEvent: Wednesday January 24th, 2018 5:00pm to 7:00pm
Call us today at 214.918.7222
Join us for our CoolEvent to learn more about CoolSculpting® - the world's #1 non-invasive fat removal treatment.
Watch a live demonstration
Receive a free consultation
Register to win a FREE treatment
Vibrant Health MD
6101 Chapel Hill Blvd., Suite 206
Plano, Texas 75093
vibranthealthmd.com
---
RESULTS AND PATIENT EXPERIENCE MAY VARY.
*CoolSculpting is the treatment that doctors use most for non-invasive fat removal.
In the U.S., the CoolSculpting procedure is FDA-cleared for the treatment of visible fat bulges in the submental area, thigh, abdomen and flank, along with bra fat, back fat, underneath the buttocks (also known as banana roll), and upper arm. In China, the Cryolipolysis system is used for fat layer reduction of the abdomen and flanks. In Taiwan, the CoolSculpting procedure is cleared for the breakdown of fat in the flank (love handle), abdomen, and thigh. Outside the U.S., China and Taiwan, the CoolSculpting procedure for non-invasive fat reduction is available worldwide. COOLSCULPTING® and its design are trademarks of ZELTIQ Aesthetics, Inc., an Allergan affiliate. ©2017. All rights reserved.
Presently we have special discounts on Stem Cell Therapies and Coolsculpting treatments. We also have a standing offer on auto-ship supplement orders. Please contact us for more information.
From time to time, we feature Dr. Ho and/or other specialists who present and answer your questions on Stem Cell Therapy, Non-Surgical Orthopedic treatments, Anti-Aging Medicine, Medical Weight Management, Bio-Identical Hormone Replacement Therapy, Coolsculpting, LASER Aesthetics and VitaInfusion Therapy. Contact us for details on worskshops occuring in the near future.